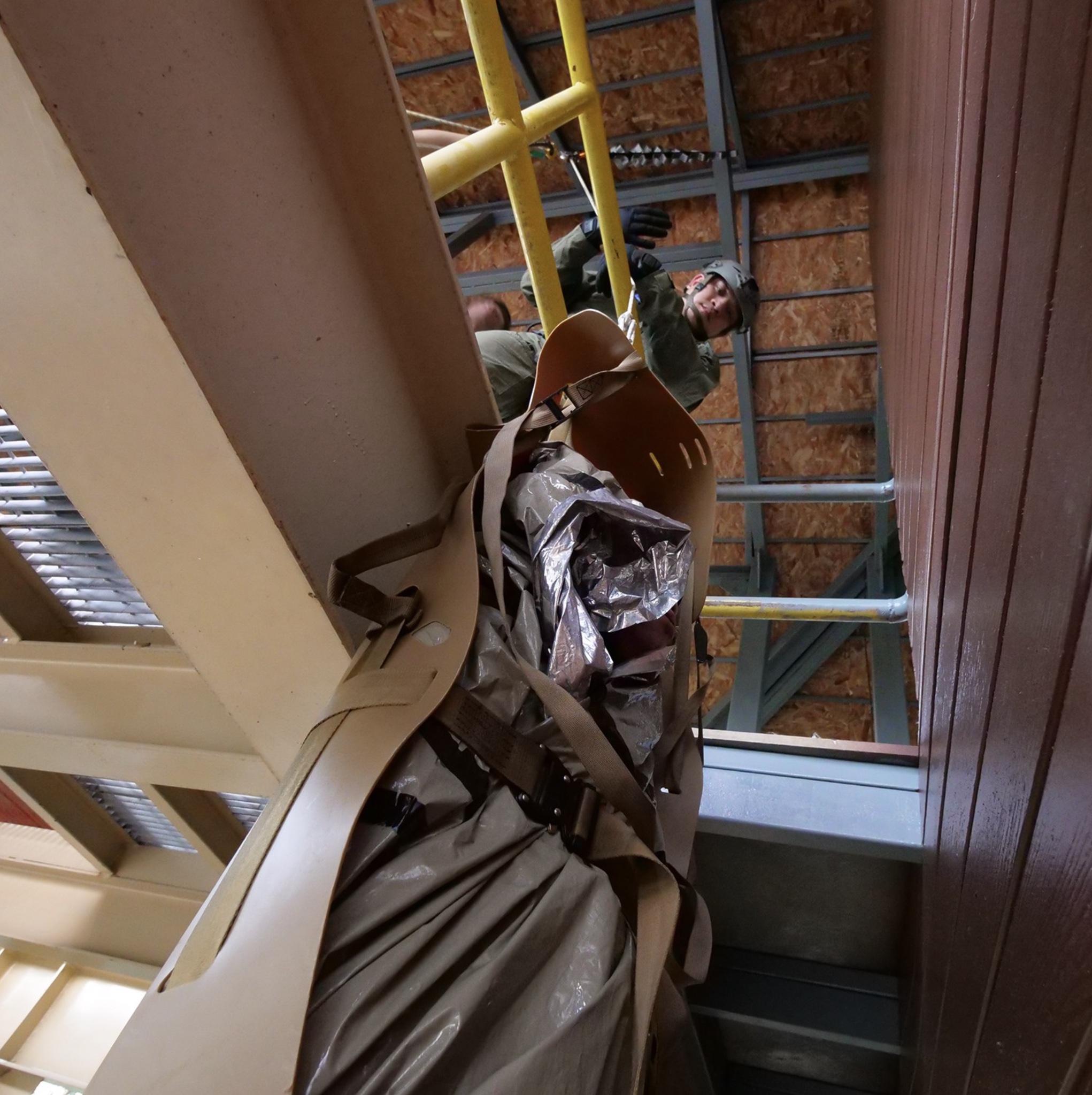 TACTICAL RESCUE TECHNICIAN
The purpose of the TRT instruction is to provide special operations medical personnel / vertical team members a common capability baseline of rigging, rescue, and vertical access that is applicable to urban and mountain environments and variable operational constraints. This curriculum is designed to;
1. Facilitate rapid rope access and rescue capability
2. Bridge the gap between tactical medicine and operational rescue to create a casualty management capability
3. Provide a basis for internal individual sustainment
Course Info
PREREQUISITES
This course is open to medics and tactical team members. Prior rope experience is highly recommended. This is a strenuous course and students must be capable of strenuous physical activity. Work at height is dangerous and a waiver must be signed.
EQUIPMENT REQUIREMENTS
Duty uniform to include all tactical gear (helmet, vest/plate carrier etc) and weapons
NVG If available
Climbing or rope access harness
Climbing helmet and light
Gloves
The below items are highly recommended to bring. We have a rental kit of these items available for the course.
6 carabiners
Descender device
VT Prusik
Petzl Microtraxion or Edelrid SPOC
Petzl Rollclip
RockExotiva MiniMachined Pulley
Purcell Prusik - 16th of 6mm Technora cord
Wild Country ROPEMAN2 or similar rope grab
24' of 1" tubular webbing
COURSE LENGTH: 4 Days
COURSE HOURS: 40 Hours
COURSE TOPICS:
Course History
Needs and Skills Analysis
Training Methodology
Intro to merging tactical medicine and operational rescue
Tactical Rescue Continuum
ACCESS, ASSESS and STABILIZE, EXTRICATE, EVACUATE
MARCHE
Casualty packaging, Litters
Prolonged Field Care considerations
Rope Access Standards
NFPA Guidelines, JPRs and AHJ
Equipment selection and inspection
Single Rope Technique
Knots, hitches, etc
Anchors
Insertion/ descending and lowering
Edge Transitions
Mechanical Advantage (MA) systems
Ascending
Knot passing in hauls, lowers and descending
"Tight" space access, Confined space considerations
Urban Climbing to include ladders
NIght/Low light/NVG drills
Full Kit drills / Mission Scenarios
Course Cost: $1525
Upcoming Courses