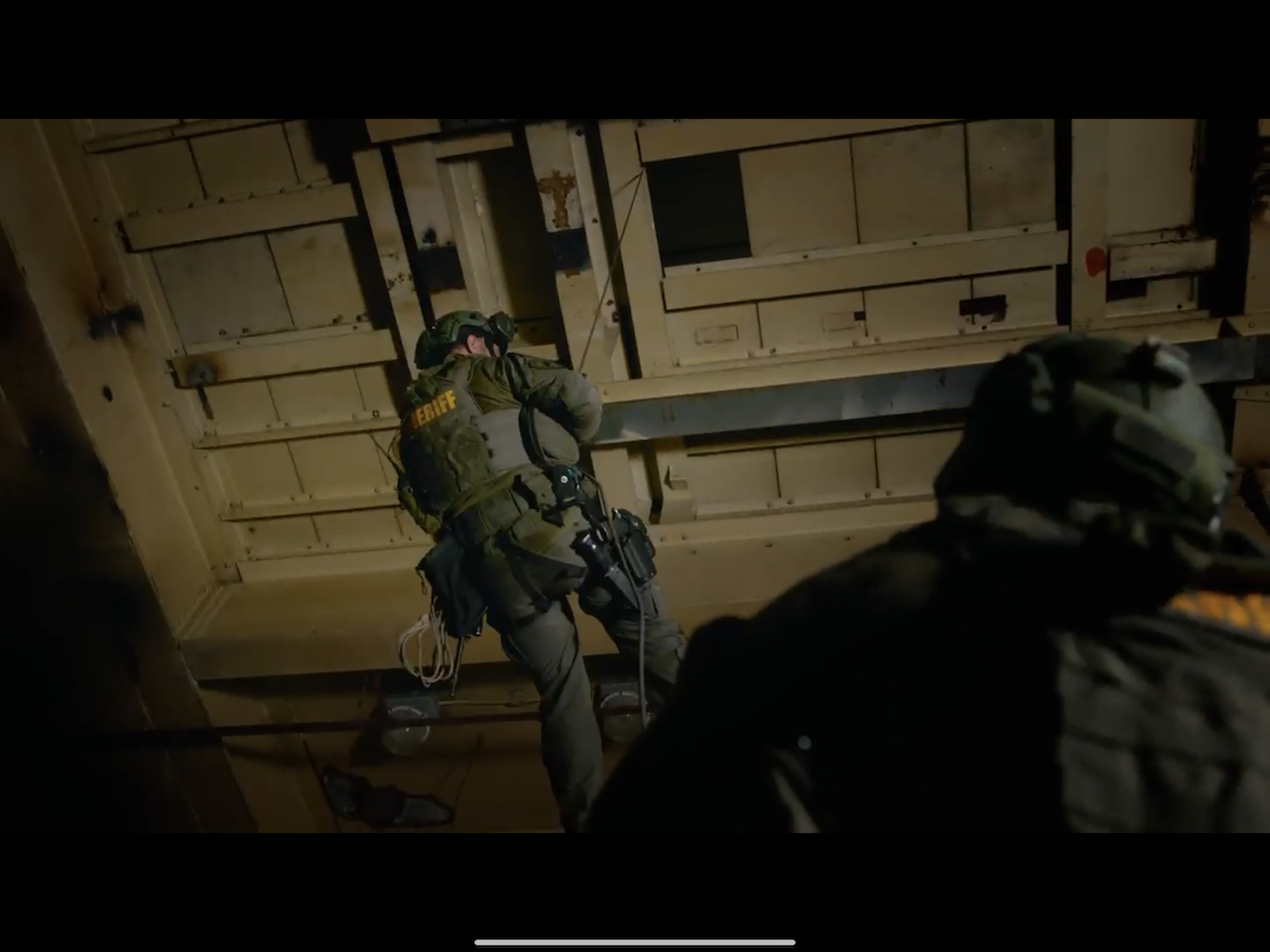 TACTICAL ROPE ACCESS COURSE
TRAC is designed to provide participants with a deep understanding of rope access while operating in a small element. Personnel and equipment may be limited, however by following proven procedures and techniques, safe vertical access can be accomplished. The basic course is 4 days urban, the same techniques and equipment can be utilized in mountain or steep terrain. Night or lowlight conditions will be used. This course is mentally challenging- a basic understanding of rappelling and ropes is helpful. The training is physically arduous as well, requiring participants to ascend ropes, to climb, to rappel solo, to effect a one person recovery/rescue.
Course Info
PREREQUISITES
This course is open to medics and tactical team members. Prior rope experience is highly recommended. This is a strenuous course and students must be capable of strenuous physical activity. Work at height is dangerous and a waiver must be signed.
EQUIPMENT REQUIREMENTS
Duty uniform to include all tactical gear (helmet, vest/plate carrier etc) and weapons
NVG If available
Climbing or rope access harness
Climbing helmet and light
Gloves
The below items are highly recommended to bring. We have a rental kit of these items available for the course.
6 carabiners
Descender device
VT Prusik
Petzl Microtraxion or Edelrid SPOC
Petzl Rollclip
RockExotiva MiniMachined Pulley
Purcell Prusik - 16th of 6mm Technora cord
Wild Country ROPEMAN2 or similar rope grab
24' of 1" tubular webbing
COURSE LENGTH: 5 Days
COURSE HOURS: 40 Hours
COURSE TOPICS:
Identify key job performance requirements and standards
New Technology
Equipment selection and inspection
Single Rope Technique
Knots, hitches, etc
Anchors
Insertion/ descending and lowering
Edge Transitions
Belays
Mechanical Advantage (MA) systems
Ascending
Knot passing in hauls, lowers and descending
Urban Bail Out techniques and devices
Pick off
Jammed device escape
"Tight" space access, Confined space considerations
Urban Climbing to include ladders
NIght/Low light/NVG drills
Full Kit drills / Mission Scenarios
Casualty packaging, Litters
Course Cost: $1750
Upcoming courses