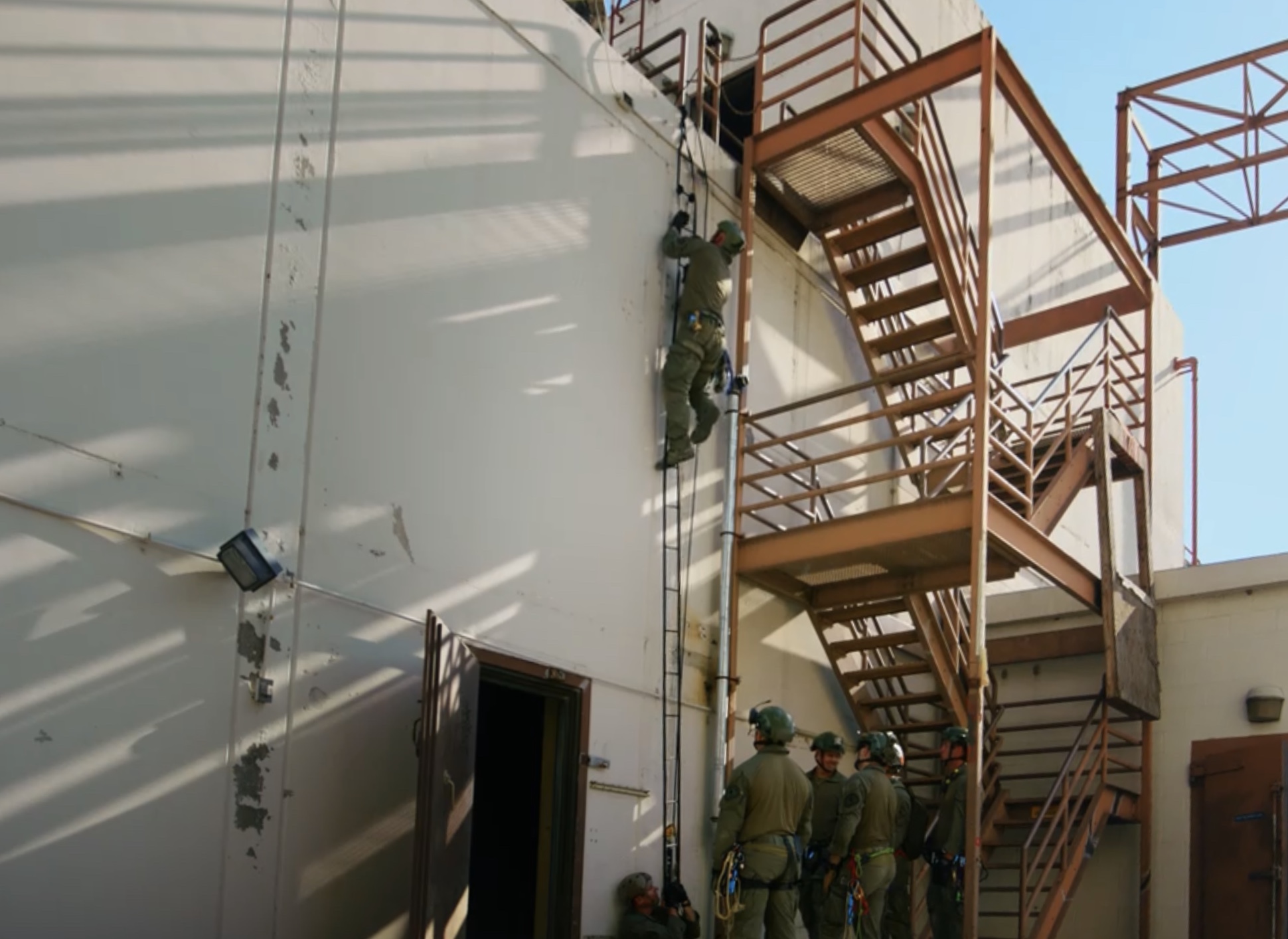 URBAN CLIMBING AND ELEVATORS
Access into multistory buildings can be difficult if bad guys have barricaded public access routes or have coverage on those areas with weapons. Alternate methods of access are required. This course covers external means of accessing floors above the first level as well as interior (elevator) options.
Course Info
PREREQUISITES
All students must be verified tactical team members. This is a strenuous course and students must be capable of strenuous physical activity. Work at height is dangerous and a waiver must be signed.
EQUIPMENT REQUIREMENTS
Students must bring helmet, harness, gloves and tactical uniform including entry vest/plate carrier and blue/red long guns with slings, or have a method to show a weapon is safe.
COURSE LENGTH: 2 Days
COURSE HOURS: 20 Hours
COURSE TOPICS:
Case review
Safety Considerations
Ladders
Hooks and poles
Anchors
Ascending
Mechanical advantage raise
Descending
Emergency escape planning
Lead climbing
Elevators and elevator shafts
Course Cost: $500
Upcoming Courses