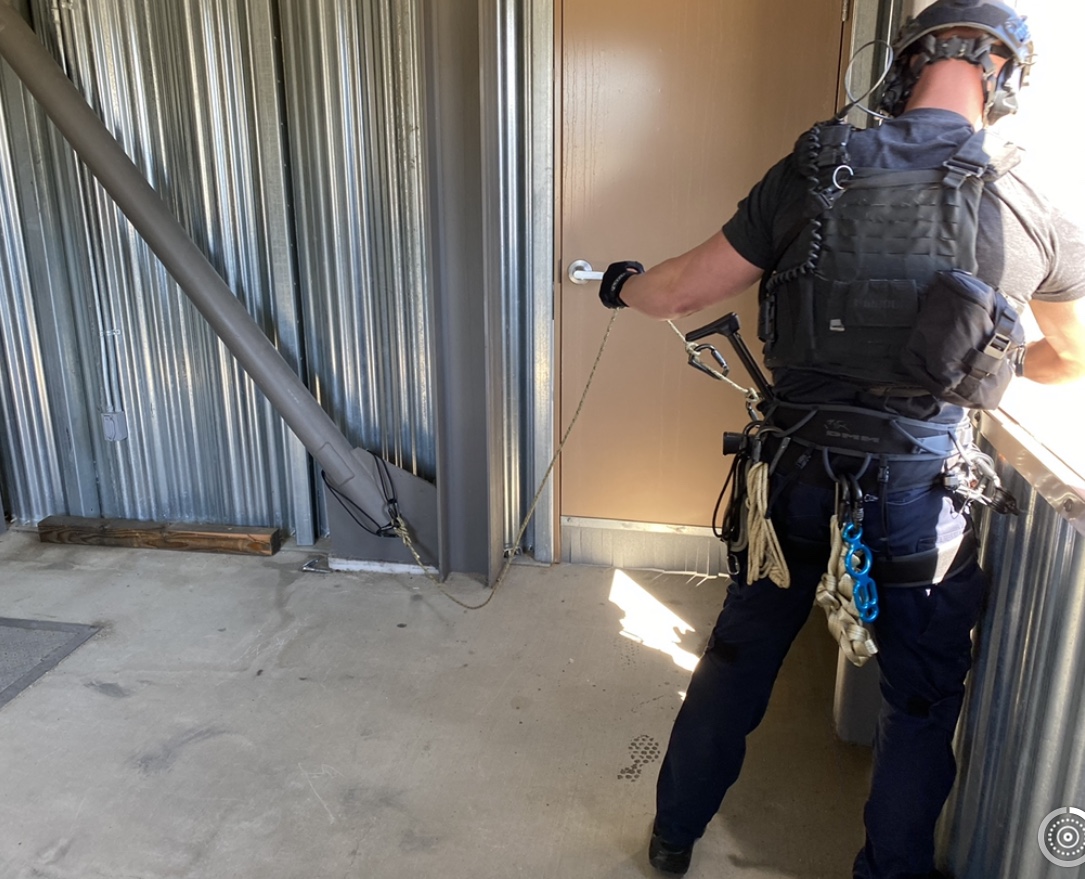 URBAN EMERGENCY EGRESS TECHNIQUES FOR L.E.
This Course covers various methods and devices for LE and SWAT to rapidly evacuate (bail out) from a building when above the first floor.
Course Info
PREREQUISITES
All studenrs must be active LE. PRIOR rope experience is not necessary. Students must be physically capable of strenous activity. Working at height is a DANGEROUS activity and a waiver must be signed.
Equipment Requirements
Students must bring helmet, gloves, harness and boots. Any equipment the individual cannot provide must be communicated to VTC prior to the beginning of the course. Equipment rental is available.
COURSE LENGTH: 1 Day
COURSE HOURS: 10 Hours
COURSE TOPICS:
Application of use for egress devices and techniques
Overview of each device, inmspection and maintenance
Installing device to the harness
Anchor fundamentals
Understanding the limits of each system
Work positioning and restraint
Horizontal movement with a weapon
Edge obstructions - window sill etc
One/two handed descent
Lowering, raising
Ascending
Repetitions on all devices and techniques
COURSE COST: $325
Upcoming Courses